Today I Sold My Baby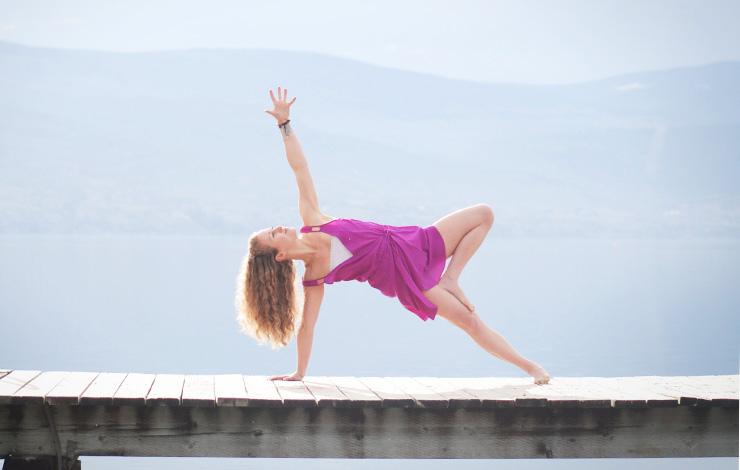 Of course not my literal baby, I sold YogaWarehouse.ca my first step into the yoga community and my first business venture. O I also applied for my Masters in Counselling Psychology, launched a new column "The Yoga Sisters" on a local website, and last week I launched a Yoga Retreat company with my Yoga Sister Shauna Nyrose.
Yoga Warehouse was a dream I had, as a way to unite our fragile and somewhat scattered yoga community. It was a labor of love, set into motion four years ago when I went to Shauna's house after teaching a yoga class in her area and mentioned my idea over a glass of wine. Being the marketing maverick she is, Yoga Warehouse was born. It came to life over the next months and the next thing I knew I was sharing local yoga events, workshops, Yoga teacher trainings, retreats, and more. I had created something that made a difference, hosted amazing teachers, and met so many lovely people. Still nothing lasts forever and from time to time we must let things go.
I once had a great teacher say to me, as I was drowning in a life of working 45+ hrs. managing a health studio and doing full time live in support for a gentleman who required care, plus trying to fit in teaching yoga classes "you can do anything you want, but you can't do everything". I have heard her words again and again as I  strive for my goals. I have learnt that it is not only knowing what you want and having the bravery to really go for it, but also knowing what to clear out to make space for what you want. If you want dessert you better clear off your dinner plate.
Little did I know when creating Yoga Warehouse that Shauna and I would co-create on another dream someday. We have both grown so much from when we placed our yoga mats down beside one another in our first Yoga Teacher Training with Nicki Doane. Shauna liked her spot and I moved my mat around from time to time but something kept bringing us back together, by the end of the 200hr training we were sorta friends. Then out of all the teachers in the training we were the only two hired shortly after at the same studio, oranj Fitness. Both newbies we were in the trenches together and there in the deeply insecure, terrified to fuck up, teaching at an amazing yoga studio with high standards, we found a friendship in supporting one another to keep going and rise to the impossibly high bar. It has been an evolution, one that had led me to where I am now, letting go and moving on.
As I say good bye to Yoga Warehouse to make space on my plate to host retreats, keep teaching workshops, offer life coaching, start my Master's program O and get married, I am a bit nostalgic. However, I could not be more stoked with Jenn and Ash who are taking it over. They will love it like I did and breathe a new passion into it as it transitions into another phase of its life.
We are continually changing, evolving, and transforming. Live your life intentionally, be willing to say good bye when it is time so you can be fully in the here and now. Remember what my teacher Elise said to me, 'You can do anything you want, but you can't do everything', so I leave you with this; what do you want?
Join me for a conscious vacation, get away to get closer to yourself, join us to be inspired.